Olympic memoirs, with the greatest of respect to Michael Phelps and Jane Torvill, are usually not very good. Typically cranked out as fast as possible to cash in on the post-event high, they're usually more feelgood fluff than hardcore info: more about childhood reminiscing and it-was-everything-I-dreamed-of platitudes than sets, reps, or the grim reality of 5am training sessions. But when an elite athlete really wants to tell their story, there are few things better – they're an insight into a world few people will ever have the chance to experience, and into the time, grit, dedication and, er, luck, it takes to become the unquestioned best in the world at something. The books below are like that – and reading them will improve your life.
Assault On Lake Casitas
Brad Alan Lewis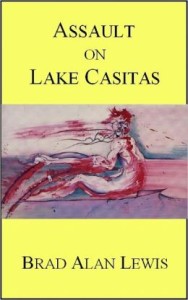 It's possible you've never heard of rower-turned-prolific-author Lewis, but that needs to change. Firstly, he took the hardest of all possible routes to the Olympics – after falling short in the single scull trials and being passed over in selection for the doubles, he did everything from training alone to scrounging his own boat en route to the 1984 finals. Secondly, he's an incredibly thoughtful, honest writer – it's fairly tricky to get across the physical and psychological horrors of rowing a legitimate all-out 2k via words on a page, but he somehow manages it. And thirdly, there's a wealth of training advice here, on everything from sets and reps to psychology and 'shadow rowing.' Once you're done with this one, you'll want to move onto Wanted: Rowing Coach, and Lido For Time, Lewis' annotated book of pre-Olympic workouts – they're both inspiring reading, and the second one even has a recipe for waffles.
It's true, it's true
Kurt Angle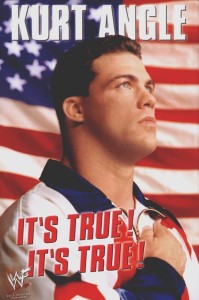 Yes, really. You might know Kurt Angle as the star-spangled-singlet-wearing WWE star who once attacked Vince McMahon with a milk cannon – or you may just not know him at all – but pre-professional wrestling, Angle was a legitimate monster on the mat, ultimately winning Olympic gold with two fractured cervical vertebrae and a pair of herniated discs in his neck. His book's worth reading for the chapter on his Olympic training alone, including his leg workouts 'I'd take 80lb dumbbells, squat down and jump up as high as I could, 50 to 100 times,' his training under Dan Gable – he once wrestled one 'match' that lasted 70 minutes – and the mornings he'd do hill sprints carrying his manager. Yes, he occasionally comes across as arrogant – especially in the second half of the book – but the way he applied the same Olympian work ethic to succeeding in the WWE is an object lesson in competence spanning fields. He also trained at Foxcatcher with Dave and Mark Schultz, and his thoughts on them are worth your time.
Open
Andre Agassi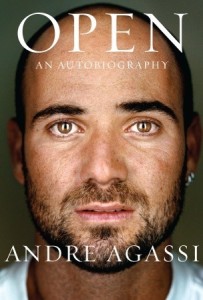 Fine: Agassi isn't really most famous for his Olympic gold, even though he took it as part of the impossibly-rare career 'golden slam' – winning it alongside all four major opens, a feat which only Nadal has matched among the men's field. But you should read his book anyway, because it's a terrifying account of just what it takes to succeed at that level, from hitting 1,000 balls every morning under the watchful eye of an obsessive father, via the ultra-competitive environment of a teen tennis academy, to the reinvention via strength and conditioning that it takes to succeed on the main tour. Even if tennis does nothing for you, the pain and perseverance on display in this book ought to give you a newfound respect for its athletes – and the combination of strategy, psychology, nutrition, conditioning and sheer, awful repetition it takes to succeed might give you pause next time you see what you think is an overpaid athlete throwing a strop. Oh, and there's a lesson in here for Black Swan fans and pushy, too: all of Agassi's siblings underwent similar training, and only Agassi made it – after nearly dropping out of tennis. Success is never guaranteed.